The No English Method
How to Learn a Language by Speaking It (Even as a Complete Beginner)
"Benny makes the method feel easy and his enthusiasm is contagious." — Carilyn Mcgrath

You can start having real conversations in a new language in as little as one-hour after you start learning.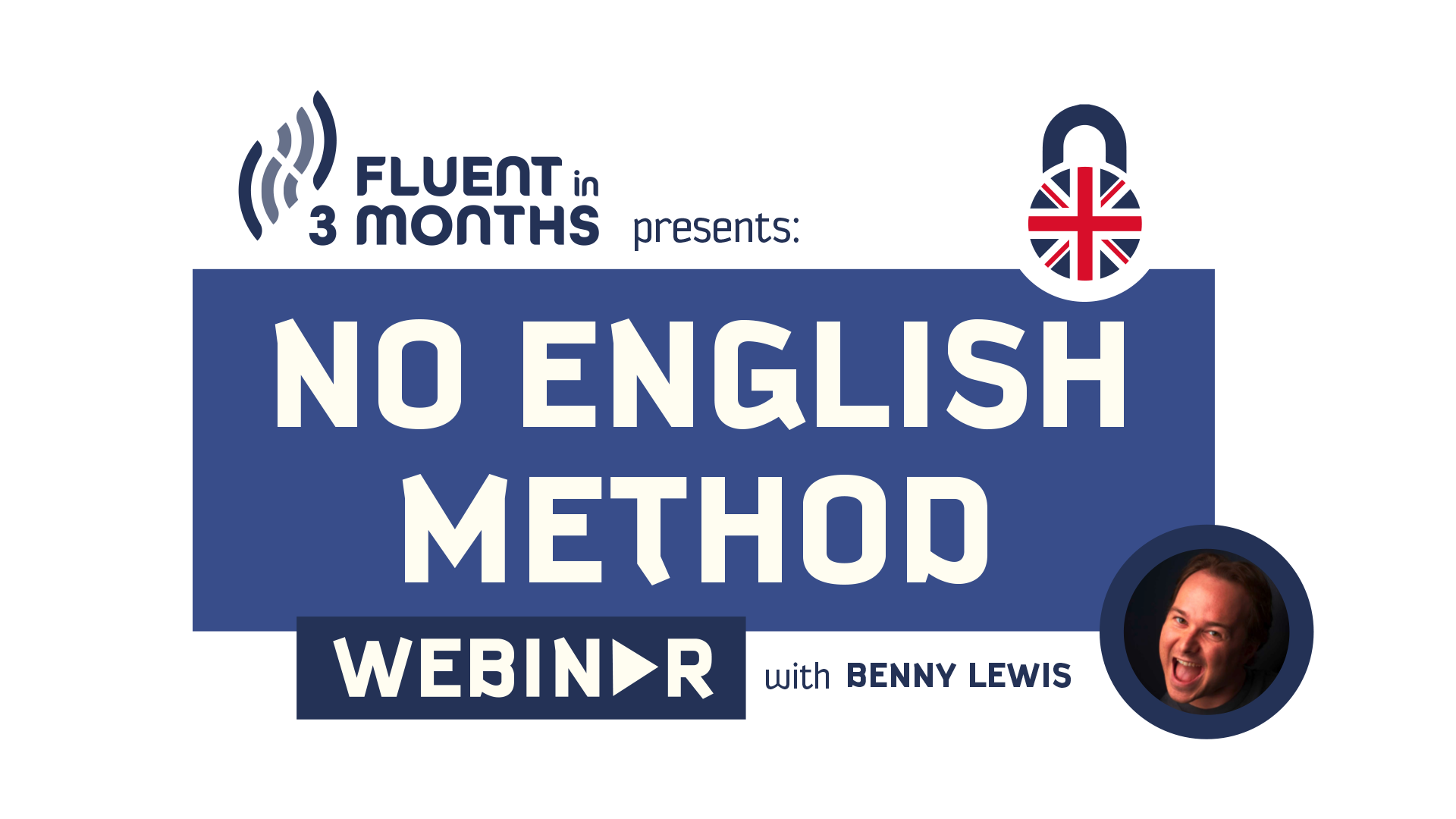 Benny Lewis here from Fluent in 3 Months.
I want to show you a clear, fun and proven method for having a real conversation in your target language - with no English!
This language learning method gives you
More confidence
The skill you actually want to learn - chatting with native speakers
New friends around the world
It sounds simple, and it is. You just don't speak English, and you have a real conversation in your target language. When you know how it works, you'll be surprised how far you get even in your first hour.
I find three key questions hold people back from doing this:
Who will I talk to?
What will I say?
I'm scared!
These questions are the reason I've created this training. I want to give you the answers and confidence to use the No English Method in your own language learning.
During the training, you'll learn:
3 essential power phrases that make the No English Method work (learn these first!)
How to beat your fears around not speaking English - this is the one thing that holds most people back.
Where and how to find the right speaking partners and tutors who will only speak your target language
Techniques to follow if your speaking-partner reverts to English
My 'fail forward" strategy to keep you speaking even when you don't know what to say, or don't have the words
How to use conversational connectors to keep the conversation flowing
My experience of what happens when you meet someone and ask to use their native language with them.
My "1-hour" speed learning method to get ready for a conversation in a language I've never spoken before - with a step-by-step breakdown of the process I followed
How I manage to keep up the conversation during the full 1-hour of a lesson
How to know where to focus your energies first, so you'll have what you need for those conversations (this is the most important part, and the thing most language courses get wrong, or never teach you)
Examples from other language learners who've used the No English Method - so you can see what it's possible to achieve in just a short period of time (as little as 30 days)
The training is a two-hour session. In the first hour, I'll share my No English Method and how you can apply it in your own language learning. In the second hour, I'll open it up for any questions you may have.
Follow this link to register now.

Your Instructor