This Black Friday deal expires in:
EXCLUSIVE
DEAL (+ BONUS)
80% Off
Next week, I'm launching a big Black Friday promotion. You'll be able to pick up a selection of some of the best language courses and guides at an amazing price.
But I'm not sure you'll want to do that...
Why?
Because you're already a Conversation Countdown student I want to reward your loyalty with an exclusive early bird coupon.
So, what's on the table?
I'd like to give you the chance to get access to my brand new product, Benny's Bootcamp, at a price I'm unlikely to offer again… and I'm throwing in some incredible extras worth over $400!
From Monday (19th November), when I launch my Black Friday deals to the public, the coupon will no longer be valid. So you must buy before then to get the early bird price.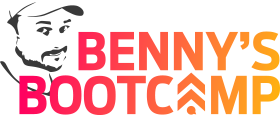 NEW! Benny's Bootcamp LIVE -
3 Months of LIVE Language Masterclasses
VALUE: $297 + BONUSES
My all new 3 month language hacker's bootcamp (with me, Benny Lewis, bestselling author and founder of the world's #1 language blog).
You'll be joining my first ever Benny's Bootcamp, with LIVE weekly webinars.
Benny's Bootcamp is my biggest and most in-depth video course for language learners -- and you can join to learn any language.
I'm going backstage and taking you with me. You'll see the gritty details of the language hacks I discovered on my world travels to become fluent in eight languages (plus conversational in many more). I'll teach you my framework for rapid language learning -- plus guide you step-by-step through your very own 3 month language mission.
You'll get a guided tour of the exact techniques I use to learn new languages, with the exclusive opportunity to ask me your questions.
With Benny's Bootcamp, you get:
12 weekly LIVE Benny's Bootcamp webinars -- I will guide you step-by-step through your very own 3 month language mission ($297 value)
The exact language hacks I use to learn new languages -- I'll show you how to make these work for you
Weekly missions and worksheets, so you can apply what you learn
"Learn with Benny" Case Studies - I'll explain my hacks with in-the-field footage of me during my many language missions
EXCLUSIVE BONUS ($97 value): LIVE Q&A sessions after every live webinar, so you can ask me your questions as you go through your mission (I'm not planning to offer this in my future Bootcamps)
BONUS MODULES ($77 value): "Travel Hacking" and "Speak with the Locals"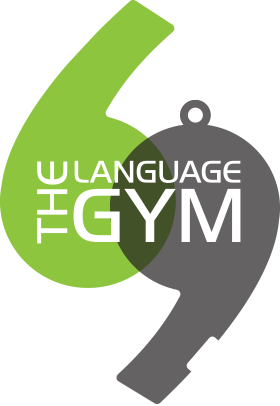 The Language Gym -
Lifetime Membership
VALUE: $97
Learn a language in just a few minutes a day – and stick with it for life.
The Language Gym is inspired by Choose Your Path story books -- you pick what happens next. I've built the Language Gym framework (with cliffhangers to keep you hooked and coming back for more); you choose the language workouts that are right for you… that fit perfectly with your life and needs.
Inside the Language Gym you'll find:
21 daily modules – where you'll discover how to make language learning part of your everyday life, no matter how busy you are.
The private framework I use to build new habits – and once you've applied this to language learning, you can use it to create new habits in any area of your life.
11 video workouts where you'll discover my insider hacks that make language learning easy and fun.
20+ plug-and-play modules for your language learning.
A 10-week accountability programme to make sure you stick-with-it, every day.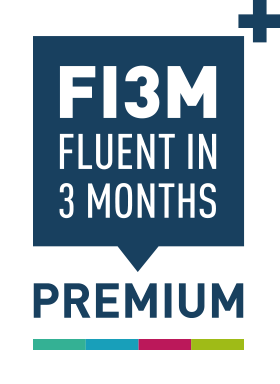 Fluent in 3 Months Premium -
Lifetime Membership
VALUE: $97
Fluent in 3 Months Premium gives you all the resources you need for your 3 month mission with Benny's Bootcamp. You'll get:
My 8-module Speak from Day 1 video course
10 masterclass interviews with some of the world's greatest polyglots
Conversation Connector Packages for 24 languages
Immersion Resource Kits for 12 languages
A step-by-step language hacker's roadmap.
Mini-missions and language challenges
Plus much more...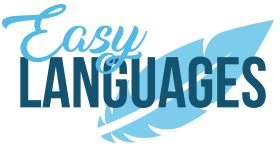 My Complete Easy Languages Package
VALUE: $234
This pack of 6 language guides is a fantastic resource even if you're not currently learning the specific language in the guide. In each guide, you'll learn hacks and tips that will give you a HUGE boost if you're learning that language. Plus you'll pick up hacks you can apply to any language.
The guides included are:
Why Spanish is Easy (value: $39)
Why French is Easy (value: $39)
Why German is Easy (value: $39)
Why Italian is Easy (value: $39)
Why English is Easy (value: $39)
Why Chinese is Easy (value: $39)
Total value of the Black Friday Collection: $899
As my special offer to Conversation Countdown students, the full collection is available for:
This course is not open for enrollment.
That's a
80%

discount!

Note: This is an exclusive Black Friday offer and all products will return to full price after Black Friday.
Join Benny's Bootcamp with your $400+ of bonuses here:
This course is not open for enrollment.