When you speak a new language you find:
Here's what you'll get in the Fluent in 3 Months Black Friday
Collection 2019:
---
The Fluent in 3 Months Challenge
value: $297
Get full entry into our flagship 90-day language programme. With the Fluent in 3 Months Challenge you'll have a 15-minute conversation in your new language after 90 days - guaranteed. You'll have the option to enroll in our December or February programme.
Hundreds of language learners have had a 15 minute conversation with our 90 day challenge, and you can too.
---
Travel Hacking Workshop
value: $47
Learn how to have rich travel experiences and see other cultures from the inside. In this workshop, recorded from a live webcast, Benny Lewis shares his tip tops from 10+ years of travelling the world and speaking with the locals.
---
Conversation Countdown - Your First Conversation in 7 Days
value: $97
Conversation Countdown is the perfect launchpad for the Fluent in 3 Months Challenge. With this 7-day video course, you'll have your first conversation with a native speaker in just one week – even if you're a complete beginner!
Here's what one of my students, Maggie, wrote to tell me after she took Conversation Countdown: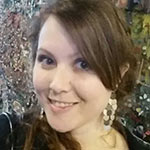 "Thanks for making Conversation Countdown! I've been studying Spanish for exactly 1 week and I braved a Spanish conversation this morning. I surprised myself by keeping up with the conversation pretty well... for two hours!"
"I lived in San Antonio for 5 years and never learned how to have a simple conversation in Spanish, and here I am studying it for 1 week and it's really not hard at all! I'm so excited and I think I actually can be fluent in 3 months if I keep at it!"
– Maggie A.
---
My Complete Easy Language Package
value: $234
This pack of 6 language guides is a fantastic resource even if you're not currently learning the specific language in the guide. In each guide, you'll learn hacks and tips that will give you a HUGE boost if you're learning that language. Plus you'll pick up hacks you can apply to any language.
The guides included are:
Why Spanish is Easy (value: $39)
Why French is Easy (value: $39)
Why German is Easy (value: $39)
Why Italian is Easy (value: $39)
Why English is Easy (value: $39)
Why Chinese is Easy (value: $39)
Total value of the Black Friday Collection: $675
---
As my Black Friday offer, the full collection is available for:
$97

- That's a

discount of 85%

!

Note: This is an exclusive Black Friday offer and all products will return to full price after Black Friday.
Get the Fluent in 3 Months
Black Friday Collection 2019 here:
YES! - I WANT THIS BLACK FRIDAY DEAL