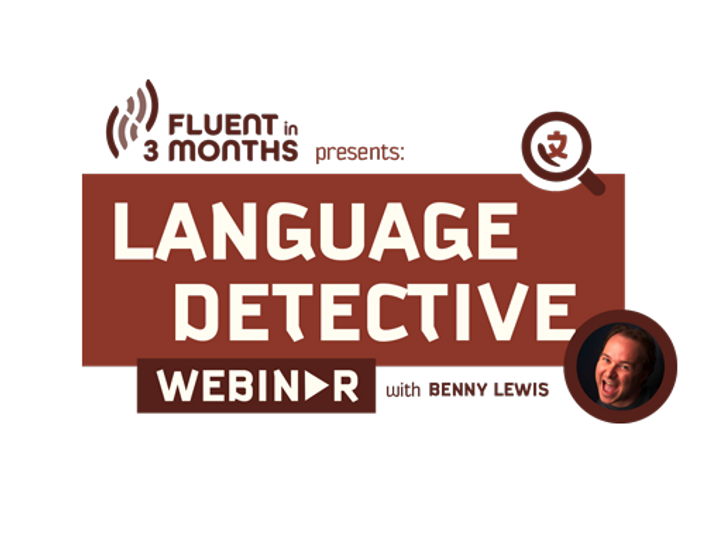 The Language Detective
Find compelling language content at the right level for you
"I'm excited to find new resources for myself and ask more from my teachers" - Megan
"I'm excited to try some of these options. " - Ugo Ogidi
Tune in to the Language Detective and find compelling language learning materials.

Benny Lewis, best-selling author, TEDx speaker, and self-proclaimed "Language Hacker," is sharing his treasure map for digging up compelling language content. You'll learn how to hack online algorithms and search tools to find the best language content for you.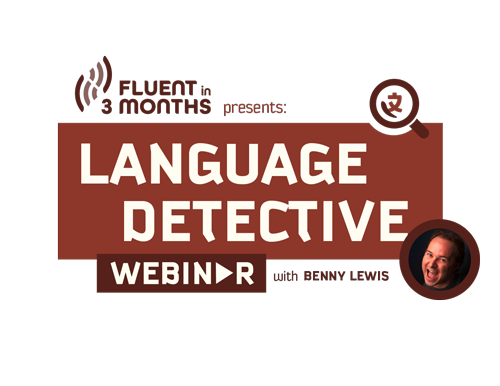 Hello! Benny Lewis here from Fluent in 3 Months.
Language learning can be time-consuming and expensive – but it doesn't have to be.
I created one of the world's most popular language blogs to show that languages are much easier than most people think.
Over 600,000 readers have signed up to my email list, and millions of people visit my website every month. I've helped people all over the world learn languages, travel better, and live more fulfilled lives. Now I want to help you too!
I speak seven languages fluently, and many more to a conversational level. A big reason I speak so many languages is because I learn with content that I enjoy – and that rewards me for learning. Whether it's on YouTube, Netflix, Instagram or TikTok – or even in my local bookstore – I've learned how to find the hidden gems that make learning fun.
You can do the same. I want to show you the exact methods I use to find compelling language content that's right for me. That's why I've decided to share my treasure map so you'll know exactly where to go to find the content that helps you learn faster.
The insights I share in this training will help you:
Easily find compelling language content at the right level for you – including videos, audio content and reading materials
Create your own bespoke language content pool that makes you excited to keep learning
Match up your personality and interests with your language learning
During the training I'll share with you:
How to treasure hunt and use your natural curiosity to find hidden gems that make learning a language easy and fun
A screen share demonstration of how I find compelling content for language learning on YouTube
Social learning strategies – how to up your language skills on tools like TikTok and Instagram
How I "train the algorithm" on social media to turn my feed into a goldmine of language content
Where you can go in your city to find authentic language content
How to legally access language courses used by diplomats and spies at no cost to you
The interview method - how to find the best resources by asking simple questions (and who to ask)
How to use Spotify's search tools to find "hidden gem" podcasts in your target language
Where I go to find radio stations that are ideal for background listening and learning through exposure
It's so much easier to learn a language with compelling content that's just slightly above your current level – and I'll show you how to find this.
In this webinar package you'll get:
A 75-minute webinar with Benny Lewis, founder of Fluent in 3 Months
Lifetime access to the webinar replay (the Q&A session will also be in the replay)
A downloadable PDF guide
You'll walk away equipped with strategies to find bespoke language learning materials that are just right for you.
Follow this link to register now.
Your Instructor