Escape Intermediate Hell
Break out of your language plateau - for good!
Escape Intermediate Hell
Break out of your language plateau - for good!
LIVE Special Training Event on October 8th 2021
11am Pacific time / 2pm New York time / 7pm London time
Have you been stuck at the same level for too long in your language learning?
Get insights and tools to get out of intermediate hell and keep pushing your abilities. You can reach fluency faster in your target language.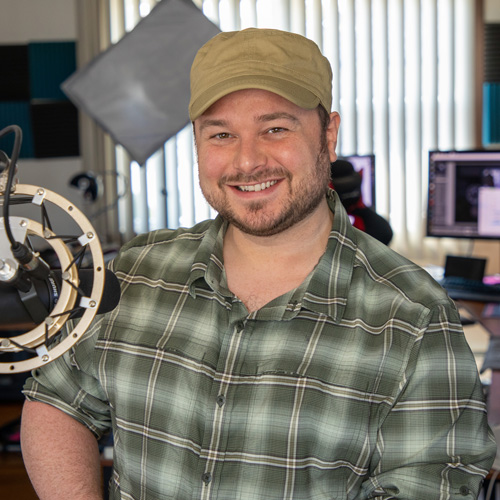 Hello! Benny Lewis here from Fluent in 3 Months.
With over 300,000 email subscribers and 1.25 million website visitors every month, I've helped people all over the world learn languages, travel better, and live more fulfilled lives. Now I want to help you too!
I speak seven languages fluently, and many more to a conversational level. A big reason I speak so many languages is because I know exactly how to break language plateaus, so I rarely get stuck.
Now in my new webinar I'm going to unlock the secrets to going from "intermediate" to "fluent" - featuring case studies from my own language missions.
This event will take your language learning to the next level - so you'll never be stuck in intermediate hell again.
The insights I'll share will help you:
Level up your language learning - even if you've felt stuck for months (or years!)
Rediscover the excitement of stepping outside your comfort zone
Formulate a bespoke action plan to take you from intermediate to fluent
With my easy-to-follow strategies, you can take your language learning to new heights - and discover there are no limits to how much you can learn.
During the training I'll be sharing:
The two types of intermediate block - and how to beat them
What to do to overcome your plateau and keep pushing your skills
Examples from my own experience of levelling up from intermediate stage
Common excuses intermediate learners deploy to stay stuck - and how to smash them up
My "hard truth" method that will turn your plateau into new growth
You'll be learning these skills direct from me.
In this webinar package you'll get:
A 2-hour webinar with Benny Lewis, founder of Fluent in 3 Months
Access to the webinar replay (the Q&A session will also be in the replay)
A downloadable PDF guide
Here's more of what I'll be sharing the training:
How to work out what's really holding you back
Why "one size fits all" methods (like Duolingo) drive me crazy - and the mindset you can adopt to find the methods that are best for you, your personality, and your level of learning
How to break down the "blocks" holding you back and transform them into an action plan with mini-missions
Why you don't need to travel to go from intermediate to fluent - and what you can do instead
Tips to upgrade your speaking practice to push your abilities
How to assess whether you really want to go beyond intermediate level (not everyone does!)
The best places to invest your time when you want to level up
How to find the exact skills you want to focus on
Mindset shifts to give you a renewed passion and love for your target language
How to open your eyes to the progress you're making every day
My "impatience is a virtue" method - and how it can help you become a better language learner
I'll also be sharing real life case studies from my own experience of smashing through plateaus.
You'll walk away with a whole new toolbox that will make you a smarter language learner and language speaker.
The training is a two-hour session. In the first hour, I'll share how to escape intermediate hell. In the second hour, I'll open it up for any questions you may have.
Follow this link to register now.
Your Instructor