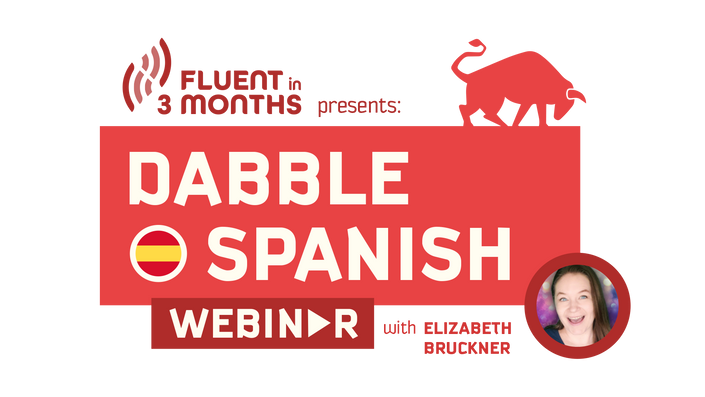 Dabble Spanish
Learning Spanish Should Be Fun Right from the Start
Dabble Spanish
Learning Spanish Should Be Fun Right from the Start
Dabble Spanish is a fresh, engaging way of learning Spanish that few language learners realize is possible.
You'll follow a Spanish language learning method that feels like play, and gives you the results of work.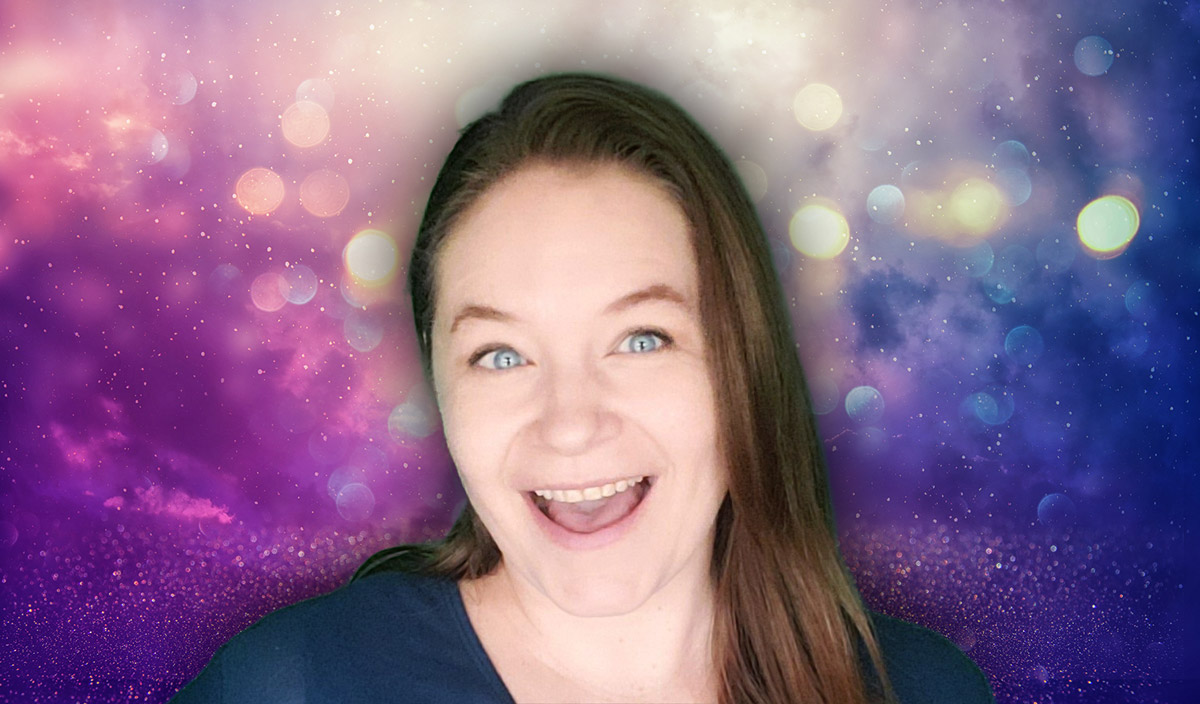 Elizabeth Bruckner here, language coach and VP of the Glitter Bomb department at Fluent in 3 Months.
I've created a special training event to show you my simple, fast and fun way to pick up Spanish. I found this method when I finally (after many failed attempts) learned to speak a new language.
Whether you want to relax into a Spanish Netflix show, read a Spanish book, or make new friends in Spanish, Dabble Spanish can help you do it all.
It's perfect for people who want to take their new language skills out of the classroom and into the real world.
With this simple pathway to learn conversational Spanish, you'll feel energized and excited each day by your language learning.
I've designed this course for:
Spanish beginners, who have no idea where to get started, and want some guidance and sure footing. I'll give you a step-by-step process to follow.
False beginners who picked up languages before, and struggled to stay engaged. I'll show you how to make language learning an exciting journey.
Intermediate Spanish speakers who want to fall back in love with language learning. I'll show you exactly how to find your passion.
"It's a very well-thought-out and carefully planned presentation. I'm motivated to try some dabbles myself, now!" - Diane Ankenmann
I want to give you the answers and confidence to use the Dabble Spanish method in your own learning.
During the training, you'll learn:
My "Groundhog day" mindset shift that transformed me from frustrated to excited as a language learner
How to create a well-lived life through becoming a Spanish speaker
My "Skip Dinner" technique that makes every morsel of Spanish even more delicious
How to trust yourself and listen to your inner mentor to learn Spanish faster
My "Slicing vs Lumping" method to make Spanish even more engaging
How I used the "80% rule" to learn Spanish the smarter way
The "Mirror Effect" to have engaging conversations with native Spanish speakers right from the start
My "Five Minute Rule" that will maximise the excitement and energy you feel for Spanish learning
How the Dabble Method helps me meet new people when I travel, and create lasting friendships with people around the world
Examples from real language learners who have used the Dabble Method to have incredible adventures around the world
Learn and practice Spanish with less effort! With Dabble Spanish you'll improve your Spanish, in less time, with a new way of learning that makes it fun and enjoyable.
Please note that access to the LIVE event is now closed, you can still sign up below to access the recording.