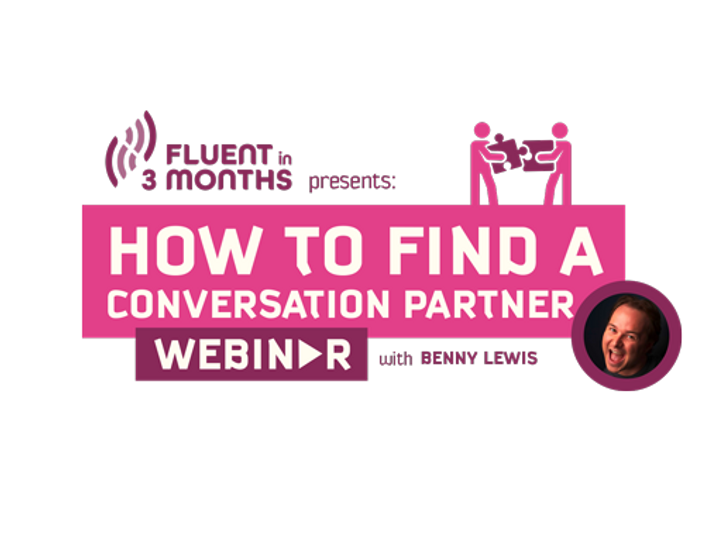 How to Find a Conversation Partner
The best way to learn a language is to speak it – in real conversations
There's good news: It's never been easier to find a conversation partner.
With a conversation partner, you'll get real-life practice with a native speaker in your target language.
Whatever your current level, you can take the "study abroad" experience and bring it into your own living room by having real conversations with native speakers.
I've found this helps me get fluent faster than any other learning method.
The bad news? It can be tricky to find a good conversation partner.
Meeting a new conversation partner for the first time can be amazing. Some of my conversation partners have become my closest friends. That's true for the Fluent in 3 Months team too
But there's also a lot that can go wrong with language partners if you fail to start out right.
In my new webinar, you'll learn how to find a conversation partner who unlocks your language potential and helps you get fluent faster.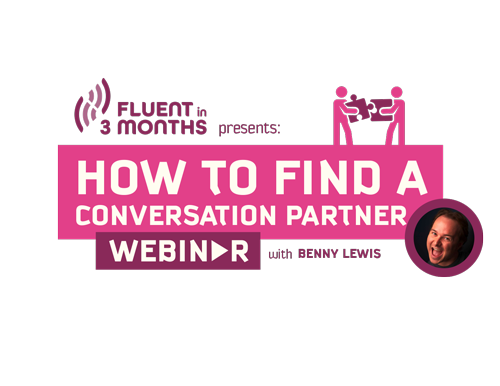 Hello! Benny Lewis here from Fluent in 3 Months.
More than 250,000 readers have signed up to my email list, and millions of people visit my website every month. I've helped people all over the world learn languages, travel better, and live more fulfilled lives.
I speak seven languages fluently, and many more to a conversational level. I love meeting new people and having real conversations with native speakers thanks to my language skills.
You'll open up your life to new experiences, and meet fascinating people from all around the world.
Meeting new people through languages is one of the most rewarding life experiences you can have.
That's why I want to walk you through my process for finding your first conversation partner, before explaining how to make sure you find "the one" that's perfect for you.
The insights I share in this training will help you:
Find native speakers to have real conversations with in your target language – you'll be using your language skills in a real-world situation
Forge a high quality relationship with your conversation partner so you'll enjoy the process of learning and growing together
Run simple tests to rapidly find out whether you and your conversation partner are a good match
During the training I'll share with you:
The best places to find conversation partners
Language exchange partners vs tutors – and the pros and cons of each
How to evaluate whether a conversation partner is a good fit for you after just one session
What to look out for in conversation partners when you're a beginner
Tips for finding conversation partners as an intermediate or advanced learner
The structure I use in sessions with conversation partners to make sure it's effective every time
What to do if your partner falls into the "English trap"
How to set up sessions with a conversation partner so it works out well for both of you
What to talk about with your conversation partner
How to avoid speaking any English - even before you've learned a single word in your target language
How to keep your conversation partner interested
Resources to bring to your conversation to make it even more powerful for your language learning.
When you want to start speaking a new language, it's crucial to find the right person to speak with – and this webinar will help you find that special someone.
In this webinar package you'll get:
A 75-minute webinar with Benny Lewis, founder of Fluent in 3 Months
Lifetime access to the webinar replay (the Q&A session will also be in the replay)
A downloadable PDF guide
Join me to learn how to find a conversation partner and meet amazing people from around the world.
Follow this link to register now.
Your Instructor