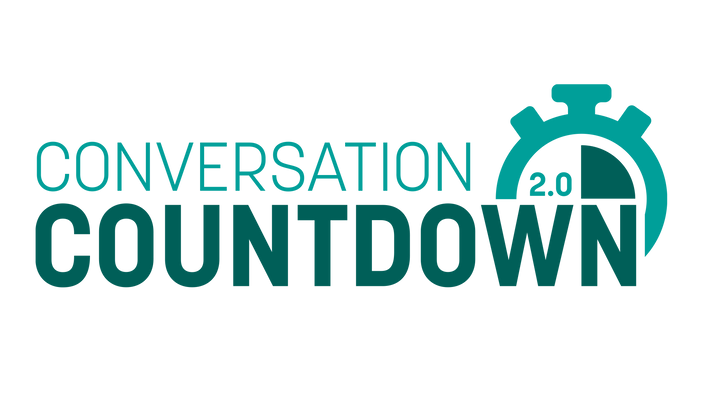 Conversation Countdown
You can have your first conversation in a new language exactly one week from now
Speaking another language can be easier than you imagine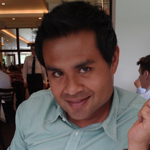 "Now that I've had an actual conversation with a native French speaker there's no turning back!"
- Shanon Shah
So many language learners struggle to speak their target language. Even if they've been studying for years.
DO ANY OF THESE SOUND FAMILIAR TO YOU?
"I can't find people to practice with. Nobody in my city speaks the language I want to learn."
"I'm scared of making mistakes and looking stupid."
"Starting a conversation is really difficult."
BECAUSE THE WAY MOST PEOPLE LEARN LANGUAGES IS BROKEN...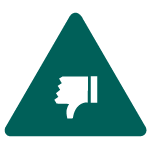 Here's Why Most Language Courses Fail
Learning a language usually means:
Attending classes once a week
Locking yourself away to study a dusty old grammar book
Listening to language podcasts on your smartphone
None of these are bad in themselves. I've used all of them as language tools. But none of them will give you the confidence you need to speak your target language.
Why? Partly because they can be boring. And partly because they fail to immerse you in the language you want to learn.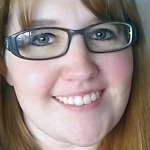 "Mind-blowing. I studied Spanish for 5 years and still could not speak it well. I watched the Day 3 video, and 10 minutes later I was speaking with a native Spanish-speaker from Argentina.

I was scared to death. How is he going to understand me? On the contrary! We spoke for 3 hours. It was one of the best moments of my life. My confidence went through the roof after that conversation."
- Mandie Warrington
How I Became Fluent in Seven Languages
You might know me as the author of the #1 best seller Fluent in 3 Months. Or you might have seen me profiled in National Geographic or speaking at TEDx.
Thanks to my Speak from Day 1 approach to language learning, over the past decade or so I've become fluent in seven languages, conversational in another four, and I've gotten by in many others.
However, when I started out, I didn't have a clue about learning languages. I'm not "natural" or "gifted" with languages. And I don't consider myself a particularly dedicated learner.
How have I learned so many languages?
Here's what changed things.

I figured language is about communication.

It's about meeting interesting people.

It's about discovering new worlds.

It's a social thing.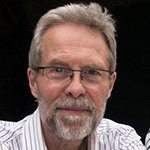 "Conversation Countdown gave me the confidence to start speaking Spanish. I have met some wonderful people who encourage me and who have become friends - we speak on Skype for several hours each week. What began as an interest in Spanish has now become a passion."
- Malcom Bullivant
So often, we make language learning about sitting at a desk, reading from a textbook. All the fun and passion are drained away. And language learning should be all about fun and passion.
In other words, I found that if I simply started speaking a language, from day one, and immersed myself in that language, I naturally picked it up.
By meeting interesting people, and wanting to know more about them, I found I wanted to learn.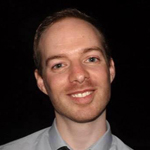 "Today I had my first conversation in French with Myriam, a French girl from Angers.

I was nervous and didn't feel ready, but I feel great now I've done it. We spoke for half an hour today and we have already arranged to speak again next week."
- Christopher White
Conversation Countdown is a step-by-step, seven part video course that's designed to be completed in 7 days (though you can also work at your own pace). You'll learn to have a conversation with a native speaker in just one week.
Learning a language is difficult. It's probably one of the biggest challenges you'll ever take on. But it doesn't have to be hard work.
When you enjoy learning a language – because you're connecting with real people from other cultures – it feels easy.
In Conversation Countdown, you'll learn how to:
Find native speakers of your target language to chat with no matter where you live
Beat the awkward feeling you get when you start speaking another language
Take the plunge and speak in front of other people
Immerse yourself in your target language, just like children do when they're learning a language
Choose the words that are best for you to learn - so you don't waste time learning unnecessary words
Create a "mission-mentality" to strategize your learning
Become a self-driven, independent language learner
Start speaking a language faster, before you think you're ready
Have your first real conversation with a real person in your target language
Conversation Countdown is made up of seven lessons that are designed to be completed in one week.
In each lesson, you get a mini-mission that helps you accomplish your language goals. Each mission builds up to the bigger goal of having a simple conversation in your target language. This video series guides you, step-by-step, through the process of building toward your first conversation.
You can share your progress with other students, and track your own progress against theirs.
This video series guides you, step-by-step, through the process of building toward your first conversation.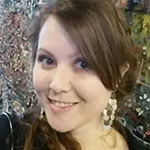 "Thanks for making Conversation Countdown! I've been studying Spanish for exactly 1 week and I braved a Spanish conversation this morning. I surprised myself by keeping up with the conversation pretty well... for two hours!

I lived in San Antonio for 5 years and never learned how to have a simple conversation in Spanish, and here I am studying it for 1 week and it's really not hard at all! I'm so excited and I think I actually can be fluent in 3 months if I keep at it!"
- Maggie A.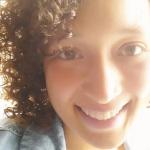 "I really, really loved this course. It has made a HUGE difference in the way I have approached learning languages. I have leaned more Portuguese in this one week than in the 2 years I have been trying to learn it! Thank you!"
- Shawna Hammond
Try Conversation Countdown

I'm certain that Conversation Countdown will give you everything you need to have your first conversation in another language. If for any reason it doesn't, I insist you have your money back. Just email me within 30 days of joining, show me evidence that you completed the mini-missions, and I'll send your refund. No questions asked.
Embrace Your Passion for Language Learning, Today
Get lifetime access to Conversation Countdown for a one time payment.